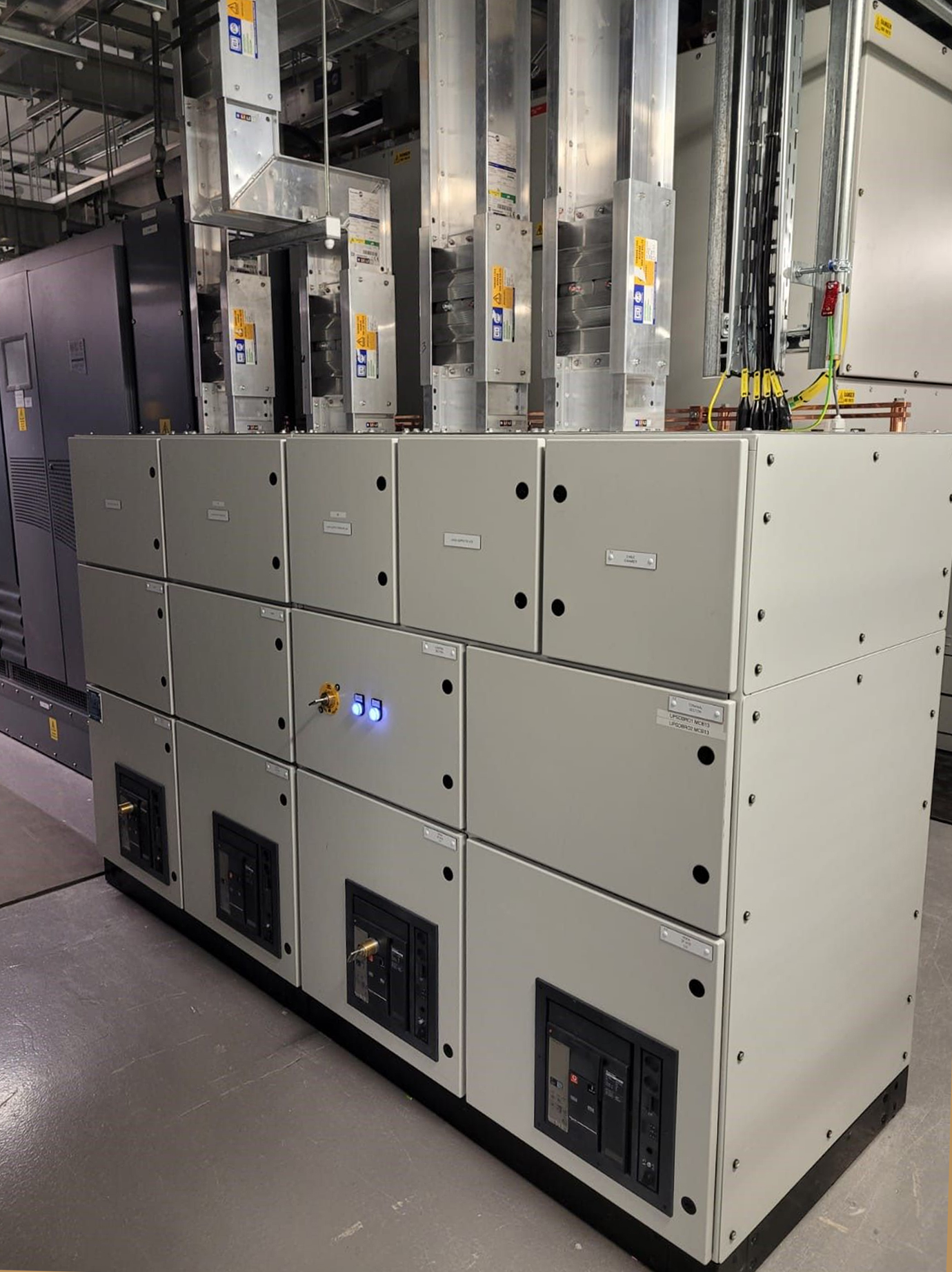 Challenge
The project consisted of the addition of main and final distribution boards to existing data halls in a 16MW colocation data centre in Dublin.
The data centre had four data halls, one of which had to remain in live operation during the works as it had an existing tenant. No shutdowns were allowed, so the programme timing was critical.
Solution
Capital supplied five 1600A UPS bypass panels, multiple final distribution panels and carried out modifications to existing switchgear panels on site. The panels were delivered on site, just 8 weeks after approval of drawings.
All equipment was designed, manufactured, installed, tested, and commissioned in accordance with the latest versions and amendments of all relevant Irish, British, European and International standards, directives and legislation. We also provided full and complete operation and maintenance manuals, as-built drawings and test certificates for all panels.
The new UPS bypass panels enable the UPS system to be electrically isolated – taken out of the critical power circuit – for safe UPS maintenance, service work, or unit replacement without any disruption to the load.  Without an external bypass switch to allow for preventive maintenance opportunities, the only safe alternative is to power down the entire critical load, not just the UPS system.  This is not viable in a mission critical application.
Capital are responsive and agile, they deliver. This project was ready in 8 weeks. Their turnaround times are the fastest around.
John Deeny, Jones Engineering