Expanding Manufacturing Capacity
Capital has recently expanded its capacity to cater to the increasing growth in the data centre space. This extension has resulted in a notable improvement in Capital's ability to manufacture LV Switchgear and has also created additional storage space. The company has added a nearby facility to the main manufacturing plant, adding 10,000sq. ft. of space.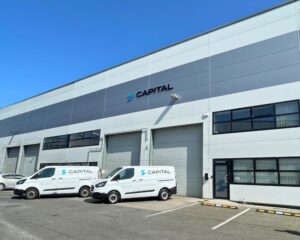 Capital's investment in expanding its Switchgear manufacturing capacity will allow current clients to fulfil their data centre development plans. It will also generate extra capacity for new clients needing LV Switchgear solutions for their global data centre projects.
According to Stephen Cullen, CEO of Capital, their unique method of producing switchgear solutions for data centres has led to a steady increase in clients and growth. Expanding their operations will enable them to keep up with the projected growth in this sector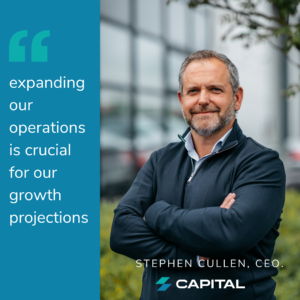 With over 50 years of expertise in switchgear design, manufacture, and installation, Capital prides itself on its robust and precise Low Voltage switchgear solutions that enable critical infrastructure and data services.
The full range of Products, including Main Distribution Boards, Final Distribution Boards, ATS, PDUs and Motor Control Centres, are customised to meet individual client requirements and are manufactured to meet industry standards for safety and performance.
Capital offers in-house services, including design, manufacture, project management, testing, installation, and commissioning to ensure high-quality products are delivered to clients within tight timelines.
The highly experienced technical team use 3D CAD models and 2D schematics, which help accelerate the d
esign process and improve development costs by creating a digital replica to ensure maximum production efficiency. Site modifications are carried out in-house by utilising this modelling, which cuts downtime on-site. Capital employs BIM formats that can be directly uploaded to the client's project plans software, saving time, improving job productivity and increasing profitability.