Capital's Deirdre Mulhern named All-Star Business Person of the Month
Deirdre Mulhern has been named Business All-Star Business Person Of The Month by the All-Ireland Business Foundation.
Deirdre is the Chief Finance and Operations Officer at Capital, a four-time Business All-Star Accredited Irish company offering a comprehensive range of low voltage switchgear products & services to high-profile clients across the island of Ireland and overseas.
The company was founded in 2012 and has become a leading low voltage switchgear manufacturer for mission-critical projects. Over the last 12 years, Capital has grown into a global business with an eight-figure annual turnover.
Deirdre Mulhern has played a key role in Capital's rise, responding to significant industry wide challenges with her blend of innovative solutions and common sense growth strategy.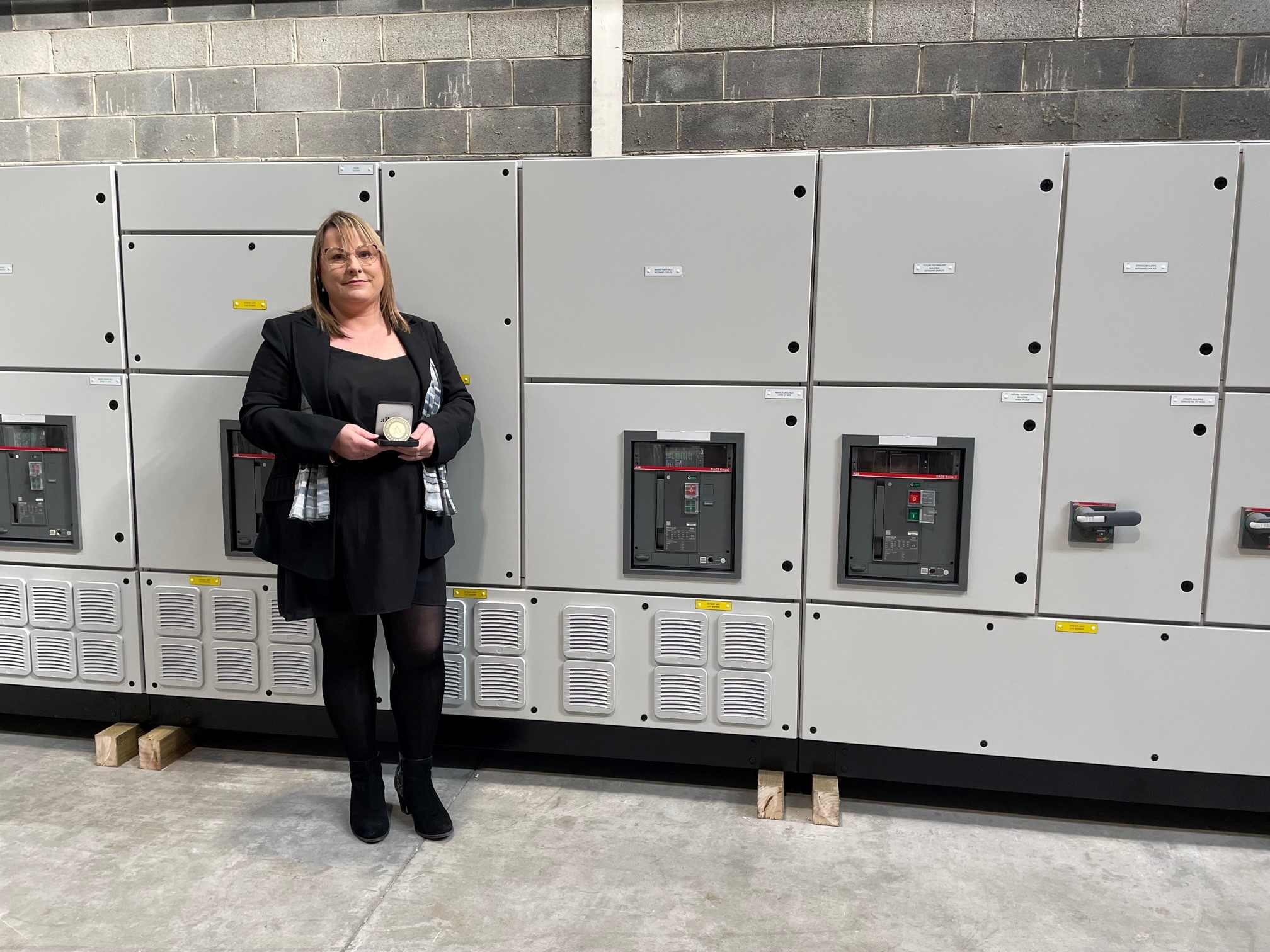 Capital has become an attractive option for industry professionals thanks to the company's ethos of staff development. Deirdre has played a key role in instilling a culture of positivity and growth during her time with the organisation.
Deirdre has been named AIBF's Business Person Of The Month for February in recognition of her ability to inspire those around her. She has also been recognised for her conduct in areas of trust, performance and customer-centricity; these essential values form the core pillars of the AIBF.
Reacting to the news of her Accreditation, Deirdre Mulhern said:
I am delighted and honoured to be named Business Person Of The Month by the All-Ireland Business Foundation. To be recognised as a trusted opinion leader from the AIBF is a huge honour which has been achieved through the support of the fantastic team here at Capital. I am delighted to be counted among the talented Business All-Star Accredited entrepreneurs and leaders that make up the Business All-Stars TRIBE, and I look forward to my continued association with the AIBF. 
The All-Ireland Business Foundation (AIBF) is an autonomous national accreditation body taskedwith enterprise development and the promotion of Best-in-Class in Irish business.
To listen to Deirdre's 10-minute podcast, click here