Great Place To Work Certified
Capital Switchgear is proud to announce that we have officially been certified as a Great Place to Work after a thorough and independent analysis conducted by Great Place to Work® Institute Ireland. The accreditation process is based on direct feedback from employees, provided as part of an extensive and anonymous survey about the workplace experience.
Capital Switchgear supports its employees with continuous training and education. Whether starting in the workplace as a General Operative, looking to do an Apprenticeship or going on to third-level education, we encourage and reward our team members looking for continuous personal development.
The success and growth of Capital Switchgear have been built on its core principles of staff retention and investment and has "walked the talk" in upskilling its talented team. We are a diverse company, with people from all walks of life. We thrive on this diversity and believe it makes us a more empathic and supportive company.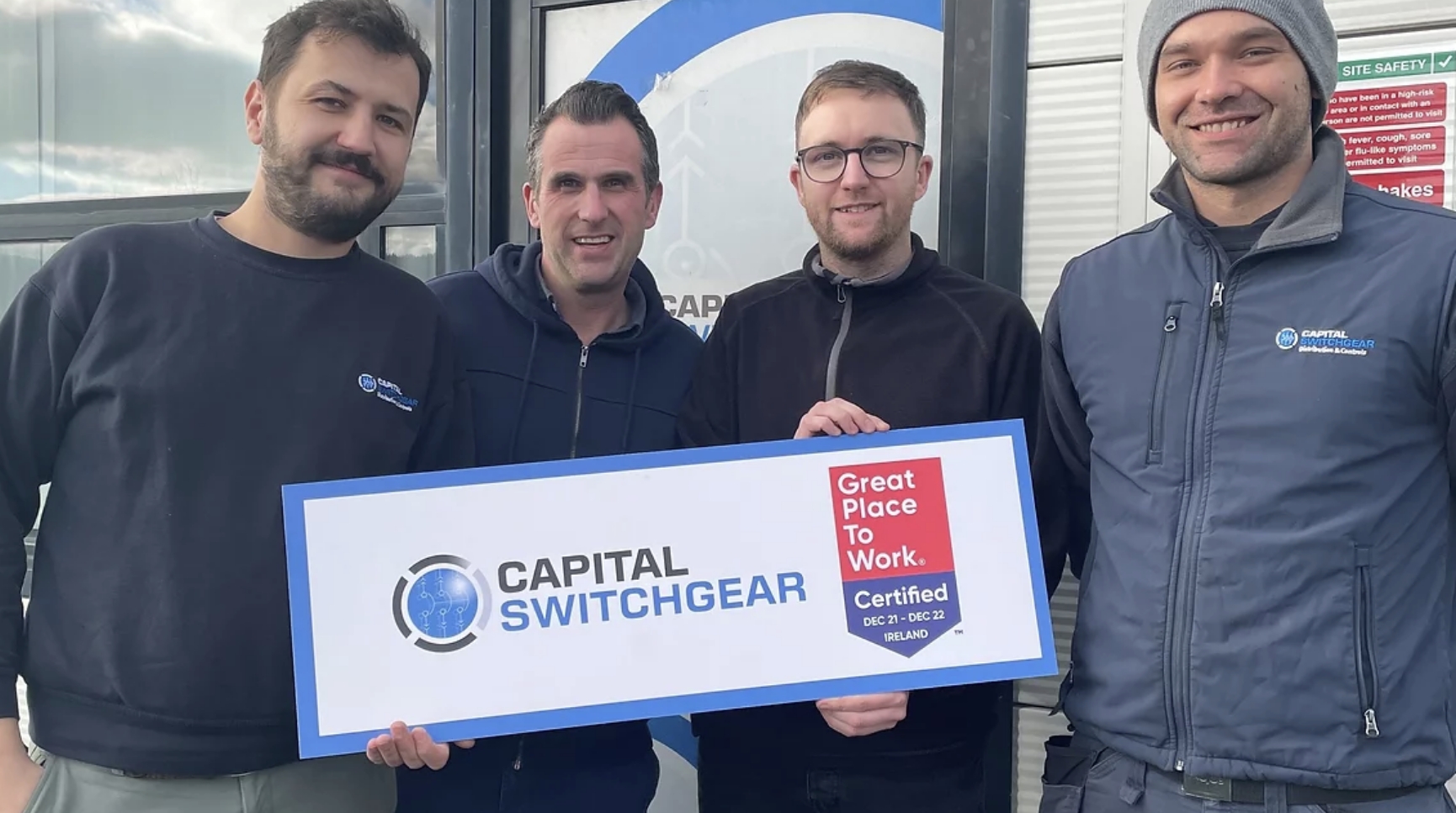 Reacting to the announcement of Capital Switchgear, the Managing Director Michael Sinkey, said: "The Capital Switchgear team is delighted to be certified as a Great Place to Work. We place huge value in staff development and training, and we see this accolade as recognition to our employees. Their contributions made it possible and will help us to continue building on our unique culture."
Great Place to Work® is the global authority on high-trust, high-performance workplace cultures. Great Place to Work® provides the benchmarks, framework, and expertise needed to create, sustain, and recognise genuinely outstanding workplace cultures. Through assessment tools, consultancy services, and certification programmes, Great Place to Work® recognises Best Workplaces™ across the world in a series of national lists, including those published by The Irish Times and Fortune magazine (USA).
We take this opportunity to THANK all our staff – without their contribution none of this would have been possible. This is everyone's achievement!