Containerised Substations Solutions
Containerised Substations to suit multiple environments
For temporary and permanent applications, including sectors such as power distribution, construction, renewables, and industrial and commercial infrastructures.
To manufacture this 20ft Containerised Substation with Medium Voltage and Low Voltage Switchgear, we first created a 3D CAD model in Solidworks and a 2D schematic in Eplan.  These models and drawings help us accelerate our design process and improve efficiency in manufacture. Our ultimate goal is to create a digital replica to ensure maximum production efficiency.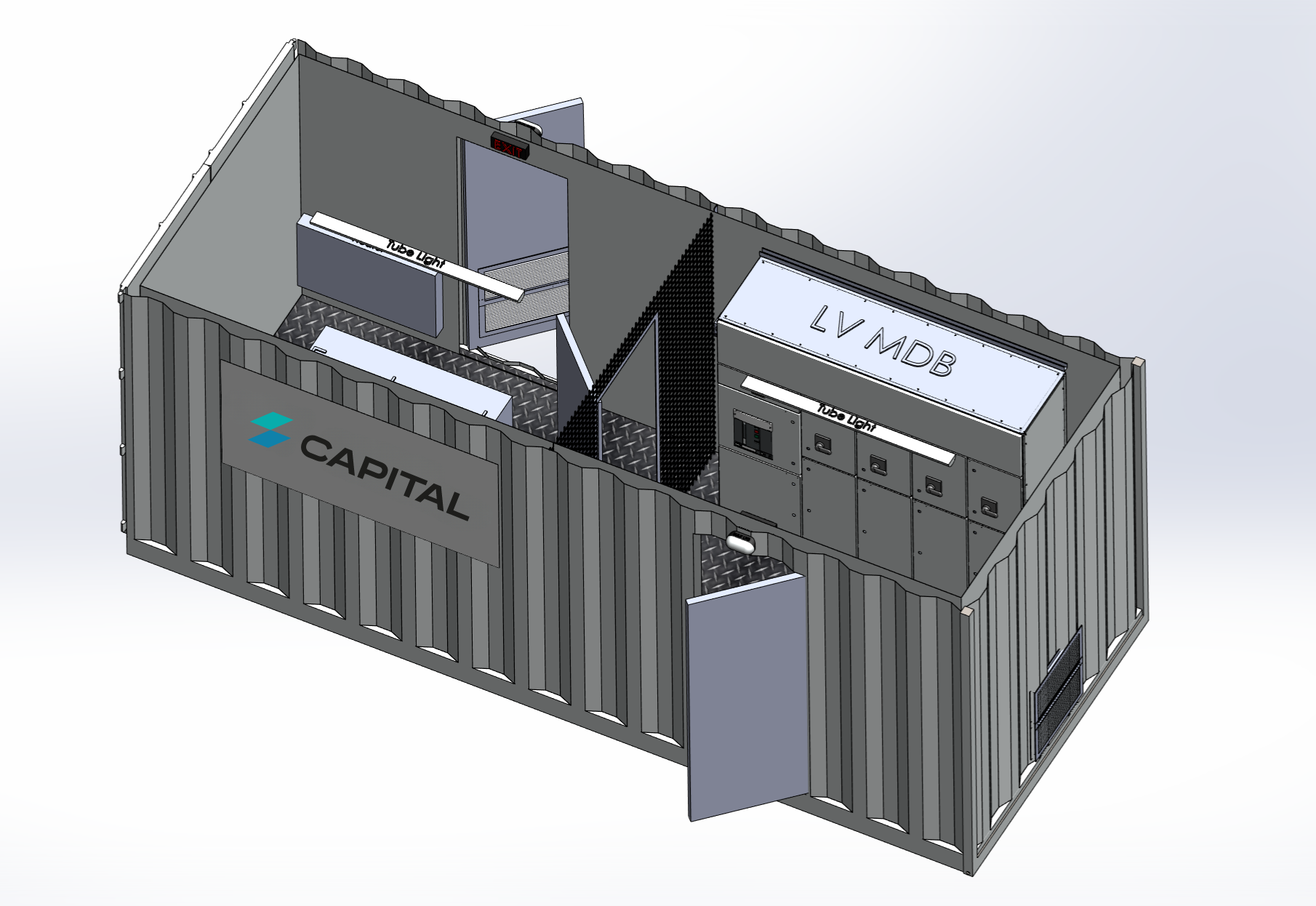 The design includes an ABB MV Ring Main Unit, and an 2500A Main Distribution Board segregated into two rooms by a metal partition panel with a lockable door. Transformer in this particular application is external to the unit.
The 2500A MDB is manufactured with Elsteel TM modular enclosure, busbar system, Form 4B and cable entry/exit from bottom.
The switchgear is from ABB, including SACE Emax 2 Air-circuit-breaker and Tmax XT4S, T5S, and T6S Moulded-case circuit-breaker ranges.
It is also fitted with a DEHN Ventil Surge Protection Device and Eastron Smart 96 Meter.
This skid is designed with raised access floors for bottom entry.  Designs can be customised to meet the client's requirements. It has two emergency exits, an aluminium check plate floor, natural ventilation, a temperature-controlled extractor fan, heating, lighting, and power.
This modular solution has been manufactured and tested per relevant IEC Standards.